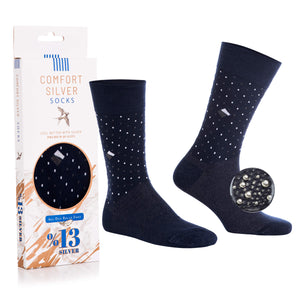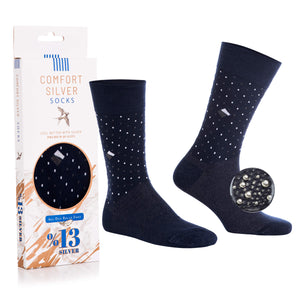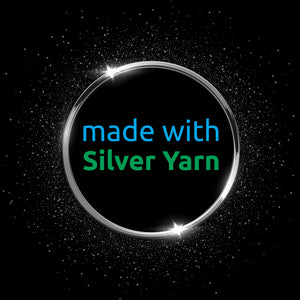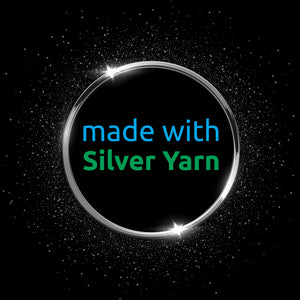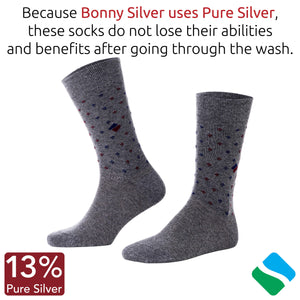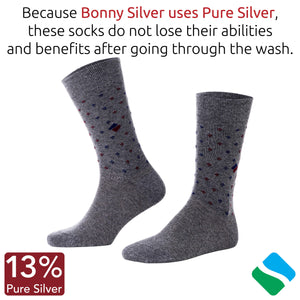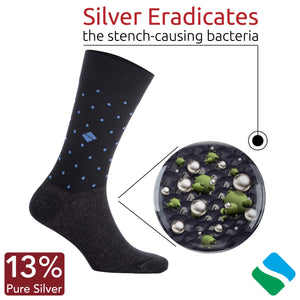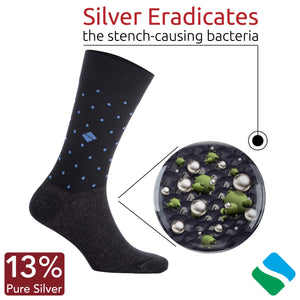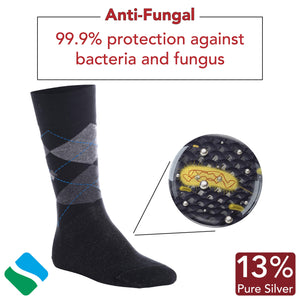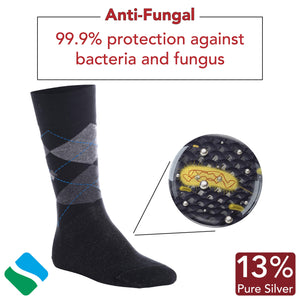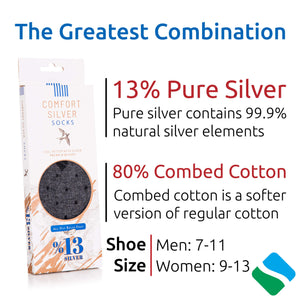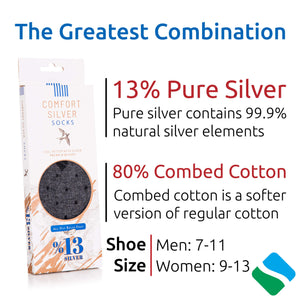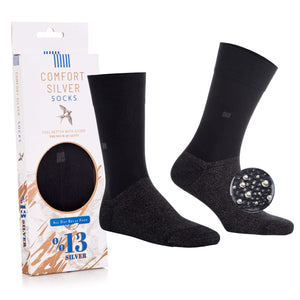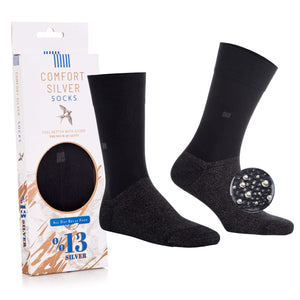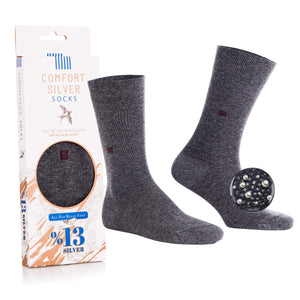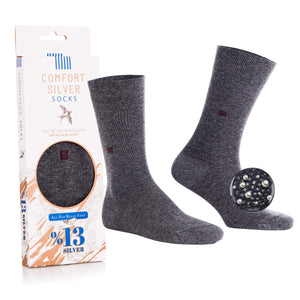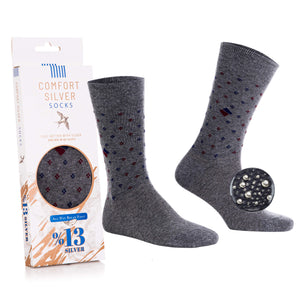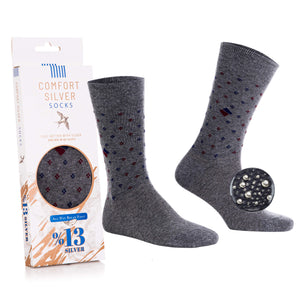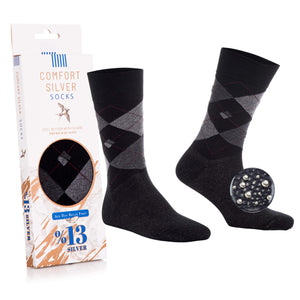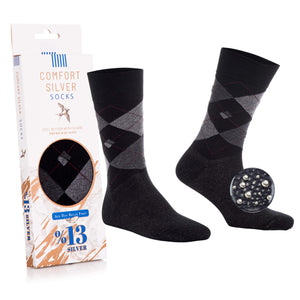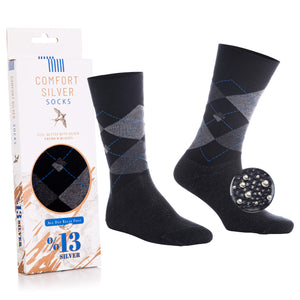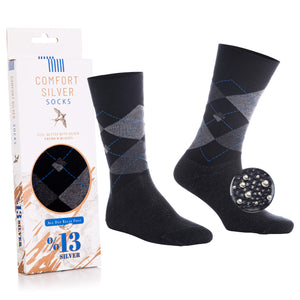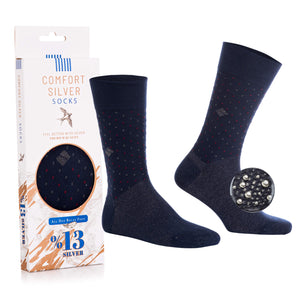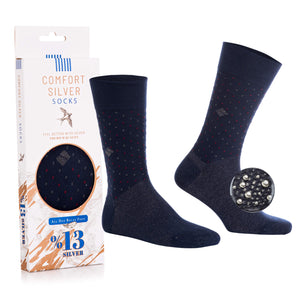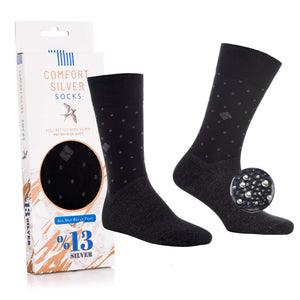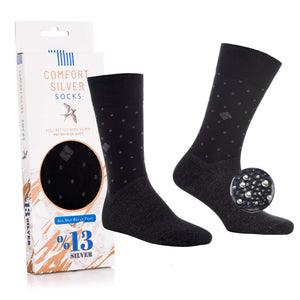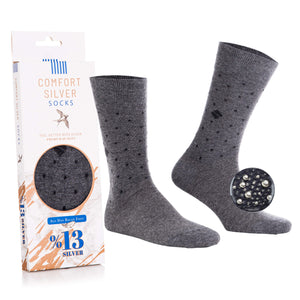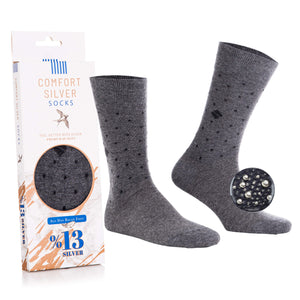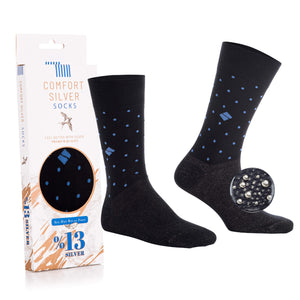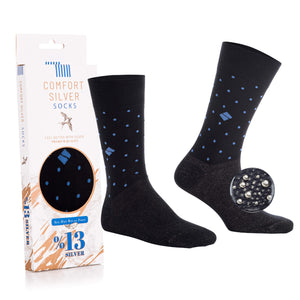 On Sale
13% Pure Silver Daily Socks - Comfort Silver
Comfort Silver (Bonny Silver) socks are made with real silver. We are using about 0.17 oz (5 gram) pure silver for each pair of socks. Can produce two silver rings for women or One ring for men with this amount of silver element. 
The healing characteristics of the silver elements in the prevention of bacterial and fungal infections, incredible silver yarn technology ensures that your feet are always feeling their best.
Size Guide: Shoe Size Men 7-11 Women 9-13.

13% Pure Silver Yarn, 85% Modal Fabric and 2% Lycra
Silver knitting reaches all the way to the ankle
Seam-free toe
Because we are using pure silver technology, our socks have abilities below;

Inhibit the growth of bacteria and fungi
Odor-Fighting (Prevent your feet from bad odor)
Can regulate temperature 
Can help to heal wounded or infected feet
Anti-microbial
Thermodynamic
Anti-static

All of our socks are, 100% natural do not contain any harmful chemicals. 
Special non-binding cuff for more comfort.
Ideal for women and men's daily use.